Israeli Experience workshop (VEGAN)
Marta
cooking class
Kraków, Poland
[WORKSHOP IN ENGLISH/ ENGLISH CLASS]
Summer has come to a close and with it, our holiday memories have faded away. Let's bring some of these culinary adventures back! If you want to explore some of the tastes of Israel, join me for a cooking class and a feast afterwards!
All dishes are vegan, made of good quality eco- or kosher products. This time I have just received a delivery of ecological fruit and vegetables from Sicily (thanks to InCampagna).
If you suffer from an allergy, let me know! I'll adjust the recipes so that you can fully enjoy the class.
All the recipes available in Polish and English. However, this workshop will be held in English!
***
Wspomnienia z Izraela - warsztaty
Lato dobiegło końca, a wraz z nim wakacyjne przygody. Przywołajmy choć na chwilę wspomnienia z ostatnich kulinarnych podróży! Zapraszam na wspólne gotowanie i biesiadowanie!
Wszystkie potrawy są wegańskie. Dokładam również starań, aby produkty których używamy były najwyższej jakości. W tym tygodniu doszła do mnie dostawa ekologicznych warzyw i owoców ze słonecznej Sycylii (dziękuję InCampagna!).
Jeśli masz jakieś alergie, daj mi znać. Zmodyfikuję przepisy, tak abyś mógł w pełni cieszyć się ze wspólnego gotowania.
Wszystkie przepisy są dostępne po polsku i po angielsku, jednak ten warsztat będzie prowadzony w języku angielskim!
About Marta
Cześć! Jestem pasjonatką angielskiego i kuchni roślinnej. Uwielbiam koty, podróże i dobre jedzenie w miłej atmosferze :) Zapraszam do stołu lub na warsztaty!
Hi! I am an English teacher with a flair for plant-based dieting. Love cats, travels and good food. Join me for a meal or cooking workshops! :)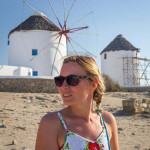 Paulina
over 1 year ago
Fantastycznie smakowity czas w przemiłym towarzystwie!!! Kto chce się zanurzyć we wschodnich aromatach i odbyć kulinarną podróż, koniecznie musi zawitać u Marty! Polecam, z całego serca!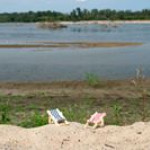 Klaus
over 1 year ago
Amazing food. hummus was really great, remind me home in Israel.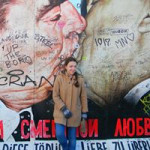 Anastasiia
over 1 year ago
Marta ma świetne wyczucie smaku i zmysł do wykorzystywania możliwości kuchni wegańskiej. Sięga po różne rozwiązania, poszukuje, eksperymentuje. Jej kuchnia jest zdrowa, smaczna i ... uzależniająca!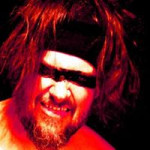 Tawerna
over 1 year ago
Marta's cooking is just is delicious! Praise the veganized "bigos" and shepherd's pie! And all tofu cheesecakes variation... just fabulous (but disappearing so quickly)!!! Every time "palce lizać" :)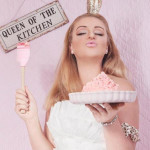 Sylwia
over 1 year ago
Surprising and delicious!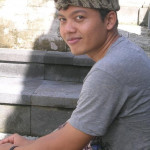 Gus
over 1 year ago
Dobrze, zdrowo, domowo, wegańsko, z pomysłem z kraju i ze świata tak się je u Marty. To jedzenie rozgrzewa ciało i serce! No i ten uśmiech gospodyni. Polecam. Samo dobro.