Karelian pie cooking class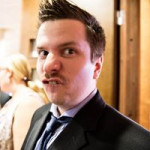 Timo
cooking class
Vantaa, Finland
Moi! Here's lesson to make Karelian pies the way how they make them in my home region in Kainuu.
I live in Vantaa, Kaivoksela, so my home is roughly 30 minutes away from Helsinki central railway station by public transportation. Buss that goes to Helsinki city stops like 5 minutes walk from my home. Also in 100 m we have common parking space to use if you prefer using car. If you feel reaching here is hard with additional cost I can come to pick you up by car. I have child seat in my car so it's possible to carry one baby / child.
The price of cooking class includes main food with some sides and Karelian pies. I would first cook us either salmon soup (from Finnish rainbow trout), pea soup or fried muikku (vendace) for main. With the main I serve Finnish rye bread and some green salad. After we have eaten we start to make Karelian pies.
About Timo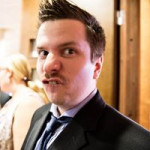 Moi, I am Finnish guy with love to different cultures and food. I have always loved to cook to my family and friends. Ever since I was young boy I had cooked to my mother and my siblings. Now I love to do it to give good experiences and memories. Past few years me and my wife we have arranged dinners to our friends where we eat good food, talk, laugh and have fun several hours straight.
I love to use good quality ingredients and I prefer healthy way; veg or meat. Of course sometimes we are allowed to pamper a bit, right? ;) I also know how to satisfy fire breathers, in matter of fact I might even surprise them. ;)
Would you be interested in good experiences? PM me and I can see what I can do for you.
{ remove(message) }, 2500)" class="fixed top-0 right-0 left-0 flex flex-col items-end justify-center px-4 py-6 mt-10 pointer-events-none sm:p-6 sm:justify-start space-y-4 z-2000" dusk="notify" >
{ remove(message) }, 2500)" class="fixed top-0 right-0 left-0 flex flex-col items-end justify-center py-6 pointer-events-none sm:justify-start z-50" >