Challah Morning Bakery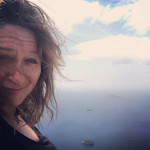 Sabina
|
|
Poles and Jews shared one land for over 1,000 years. What a great influence these two different cultures have had on each other, something we can experience thanks to old recipes.
The mysterious Shabbat pastry, challah, baked usually on Friday morning, became popular all over the world. Nowadays challah is baked from Minsk to Marrakesh, but not everybody remembers about its Jewish roots. What made challah so popular? How is kosher challah different from any other? Using grandmothers' recipes, we will bake it together. I'll guide you step by step through the preparation process, we will try to learn how to braid it and also learn what the shape of challah means.
During this workshop, we will experience the culinary alchemy of the Ashkenazi Jews. You will experience a piece of the ​world which no longer exists, which used to be the biggest Jewish diaspora in Europe.
Ingredients we'll be using
1 egg
330g all purpose flour
33ml olive oil
100ml lukewarm water
33g sugar
8g fresh yeast
pinch of salt
Utensils and equipment we'll be using
0.5l bowl
2l bowl
drainer
oven tray
baking paper
brush
kitchen scale
Frequently asked questions
What do I need to prepare before the class?
You will need to buy the ingredients and make sure you have the cooking utensils required.
How can I connect to the class?
Most classes will be held over Zoom. If you haven't already installed it, you can do so at
https://zoom.us/download
Before the class, it's a good idea to test your internet connection to make sure the video and sound quality is optimal. You can do this at
https://zoom.us/test
About Sabina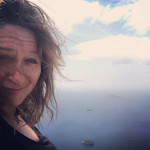 Hi :) I'm Sabina. I'm a rolling stone, food designer involved in many culinary projects. Since studying at the Academy of Fine Arts in Krakow, I started to discover how fascinating and multicultural history stands behind my city. My grandma ran a bakery, I was brought up on best quality rolls, bread and pastries. I'm the owner of Głodne Kawałki, catering specializing in party food and founder of Mecyje, group of cooks discovering Polish and Jewish culinary roots. I cooperate with Polin Museum in Warsaw. My second home is in Athens